Upcoming SketchUp Training
Workshop Package
This Workshop will guide you how to design engineering setup including Mechanical, Electrical routing, Piping and its support in SketchUp.
We will use 3skeng for SketchUp Extension for this .
Introduction to 3skeng, installation and user interface.
Generate pipe component in conceptual mode (straight pipe, Tee, Elbow, Pipe-Elbow, Flex)
Generate pipe component in detail mode, insert instrument and connector.
Auto connect two pins with pipe and edit pipe route automatically.
Generate mount profiles and insert its elements, fitting and pipe clip.
Edit mount channel and mount assembly automatically.
Create steel structures and edit steel position automatically.
Edit rotation, orientation and type/standard of the steel.
Generate channel route and edit the assembly automatically.
Create 3skeng compatible component from SketchUp component
Add labels and generate bill of material of entire or part of design
Take a look another extension in engineering fields.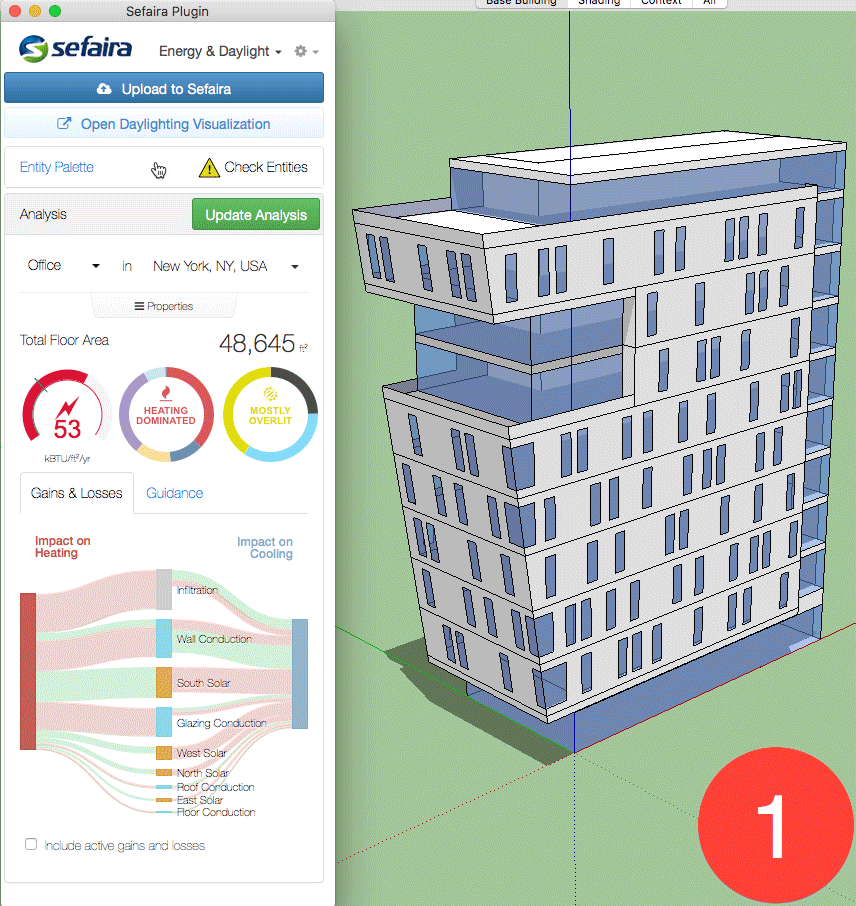 On this course, we will use Sefaira as a performance-based design tools
Introduction to Sefaira, Installation and user interface.
Define weather, geometry, material properties, internal loads and operation.
Modeling guidelines in SketchUp for Sefaira analysis.
How to tag entitya and use entity palette
Create an analysis model from 2D drawings
How to get a complex model ready for analysis
Study model and Daylight analysis model.
Smart modeling and modeling zones.
Setup the condition and daylight input on analysis.
Perform Daylight analysis  with various metrics for LEED.
Upload model to web app and how to customize input and output of the web app.
Customize Envelope and Shading Input
HVAC and customize heating and cooling of the building.
Customize space uses and Zones
Compare the concept of design option using Clones feature.
Using Response Curves and setup Natural Ventilation
How to read many types of Web App analysis results
In this session, you will learn how to transform your native model into photorealistic image using rendering plugins. There are many options for rendering plugins out there but on this course we will use SU Podium, as this is very easy to learn for beginner with very good result. We will also try another rendering tools in the end of session.
Introduction to rendering in SketchUp : What you should know before perform rendering
What is SU Podium : Installations and reasons why use SU Podium as our preferable rendering tools.
Lighting : Learn how to set natural lighting (sun and sky) and artificial lighting (PLS and LEM)
Light Fixtures : Using render ready light fixtures or custom from 3dwarehouse
Material : Learn how to adjust Transparency, Reflection, Refraction and Bump from SketchUp material
Podium Browser : How to populate your model with render ready component and material.
Presets : Using preset for render interior scene and exterior scene
Output setting : how to set output format, quality and resolution.
Night Rendering : Workflow for night scene, interior and exterior.
Background : Learn several methods to add backround to enhance your render
Post-processing : Adjust rendering result using built in Podium Image Editor
Panorama VR : Workflow how to create Panorama 360 rendering for Virtual Reality.
Rendering workflow : Conclusion about rendering workflow. Tips and trick to produce best results.
ProWalker GPU : Realtime rendering using Podium settings and create photoreal animation.
Other Rendering alternatives : Demo other realtime rendering tools as a comparison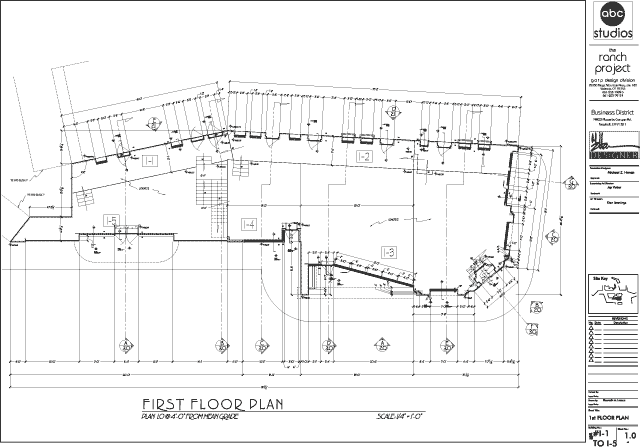 We already learn about how to organize your model in SketchUp, one of reasons we're doing this is to create documentation drawing set in LayOut. Typically after model is complete, user create documentation drawings in other CAD tools (such as AutoCAD) manually. Now with LayOut, all drawings will produce automatically and always consistent with design changes.
Introduction to LayOut : What is LayOut, user interface, and what advantages for professional
Model preparation : Create scenes in SketchUp to represent viewport in LayOut
Initial LayOut setup : select existing paper size or templates, and how to customize it.
Viewports arrangement : How to place and copy viewport, in same page and other page.
Define Viewport : Linking viewport with particular scene, set the scale, rendering methods and lineweight.
Annotation : Add viewport with dimensions, labels, descriptions, etc, and how to set their style.
Add Elements : Enhance document with symbols, images, tables, scaled drawing, and CAD drawing.
Detailing : Import other detailed SketchUp model to communicate the design better
Layers : Assign objects into layers and arrange them, making it easier to handle
References : Study connection between SketchUp model and LayOut documents.
Export : How to make presentation and turn your documents into PDF / images set or DWG file.
Custom Templates : create a standardized template for your organization
Price   : Rp. 2.000.000 / pax  for 6 sessions (S1 – S6)
Venue : Sonatopas Tower 5A Floor. Jl. Jendral Sudirman. Jakarta Selatan
Days   : Setiap Senin, Rabu, Jum'at.
Time   : Morning 10 – 13 / Afternoon 14 – 17
Amenities     : Coffee break, Manual book, notes, training files, Certificate
Certification : Certificate of Completion, free upgrade ke Pro Certificate of Achievement dengan memasukkan tugas yang standar dan syaratnya sudah ditentukan.
Untuk memenuhi kebutuhan training di industri, kami menyediakan paket In House training agar profesional yang waktunya sangat terbatas juga dapat mengakses training Neosia. NTC sudah berpengalaman memberikan training di puluhan perusahaan bahkan sampai ke luar negeri. Materi training di Neosia mengikuti perkembangan teknologi saat ini sehingga menjamin peserta training mendapatkan ilmu yang up to date. Setelah training berakhir peserta dapat konsultasi tanpa batas waktu melalui email, forum online, dan teamviewer. Atau jika diperlukan kami dapat datang kembali untuk melakukan review secara cuma-cuma.
Fitur In House training :
Trainer datang ke perusahaan/institusi/universitas
Peserta tidak perlu meninggalkan tempat kerja dan menghadapi macet untuk training.
Jumlah peserta tidak terbatas, kami memiliki banyak asisten jika peserta melebihi 20 orang.
Jangkauan lokasi training sangat luas, di dalam dan luar negeri.
Bahasa pengantar menggunakan bahasa Indonesia dan bahasa Inggris sesuai request.
Materi training yang fleksibel (dapat disesuaikan dengan kebutuhan) dan up to date.
Gratis konsultasi di luar sesi training melalui email dan teamviewer
Gratis review materi setelah 1 bulan training dengan jadwal ditentukan kemudian.
Biayanya sangat terjangkau dibanding in class training di kantor Neosia.  Untuk materi training yang sangat lengkap, kami jamin ini yang termurah di Indonesia.
Mendapat voucher potongan pembelian lisensi (hanya dapat di apply di webstore Neosia)
---
Biaya In House training :
Biaya tergantung ukuran group dan kategori peserta. Lihat matrix biaya di bawah untuk paket Regular
Harga di atas belum termasuk biaya transportasi dan penginapan untuk permintaan training di luar Jabodetabek atau di luar negeri. Silakan hubungi info@neosiatc.com untuk permintaan penawaran.
Meet the Trainer
Rizky has been teaches SketchUp since 2008, and certified by Google as Pro Trainer at 2010, making Neosia as SketchUp Authorized Training Center. After SketchUp migrated to Trimble, he certified again by Trimble as Pro Trainer. Being Pro Trainer means he has a duty to provide Training services for SketchUp user with industrial standardized course that covers professional use of SketchUp and LayOut, and connect the workflow into Building/City/Landscape Information Modeling.
Rizky has been teaches various industry such as Architecture, Interior Design, Urban Design, Landscape Architecture, and Entertainment. He design his own Integrated workflow in SketchUp on Building Design from concept to fabrication.
SketchUp Pro Training
Rp 600.000 – Rp 2.000.000
This is ticket for various SketchUp Pro training packages : Regular and Modular
Choose your package and schedule. After you check out, you will get email about how to make payment.
Continue to payment, and send transfer receipt to sketchup@neosiatc.com
We will send you calendar invitation of your training schedule.